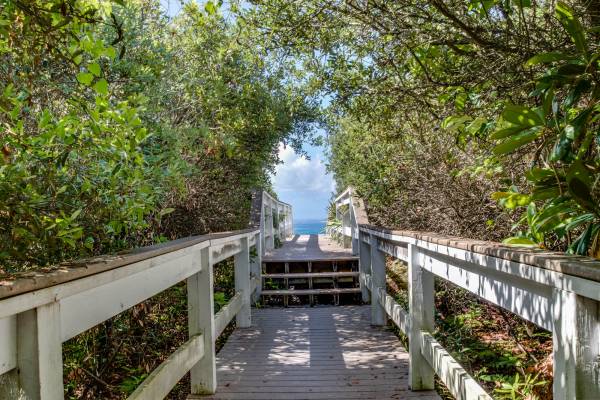 About Scenic Stays
Vacation Rental Property Management | Destin & 30A
Scenic Stays is a professional vacation rental property management company operating along the beautiful beaches of Northwest Florida. With breathtaking vacation homes and condominiums spanning from Destin to 30A, we're confident our wide range of inventory will satisfy your vacation rental needs. What's better, we have a passion to share our destination with those traveling near and far to experience true hospitality. You see, we have a special place in our hearts for the community and the people that make up this perfect slice of paradise. We look forward to sharing it with you.
We welcome you to browse our wide selection of vacation homes and condos today.
On-Site and Off-Site Accommodations
At Scenic Stays, we provide professional vacation rental experiences on-site at Gulf-front resorts and off-site for private homes and condominiums. From operating a 24/7 front desk at condominiums like SunDestin Beach Resort to ensuring you have everything you need at our off-site properties ranging from well-appointed condominiums to spacious private homes, we provide unparalleled Southern hospitality no matter the property.
When you book with Scenic Stays, know we are just a call away to assist you with any need before, during, or after your stay with us.
How Scenic Stays Came To Be
Like all good things, Scenic Stays is a property management company that started from humble beginnings. When Chris Wheeler, Founder and Partner, opened the doors of Scenic Stays in 2018, he brought his enthusiasm for Southern hospitality, local experience, and industry knowledge to the 30A community. In fact, our original name was Scenic Stays 30A because it was the only area we served at that time.
With the knowledge, commitment, and local touch Wheeler brought to Scenic Stays 30A, it was only a few short years before the company expanded its footprint into Destin. While the growth was fast, the Scenic Stays team remains true to its roots by keeping the same personalized touch. Today, we still consider ourselves a boutique vacation rental company; just with the added perks you can't always find in companies of comparable size.
Since opening our doors, Scenic Stays has brought together a powerhouse leadership team. Each provides a defined perspective on how to create an unparalleled guest experience while taking excellent care of our owners. Each individual maintains strong ties to the community and carries a passion for hospitality. It's our goal to fulfill our mission of providing Scenic Stays Hospitality every day.
Over the years, Scenic Stays has grown organically. Word-of-mouth accolades of our reputation have found their way around the community. Today, we employ over 50 (and counting) dedicated hospitality professionals, all with a passion for service and a background in hospitality.
Scenic Stays Hospitality
At Scenic Stays, we strive to provide an unforgettable guest experience. Our guests have an abundance of vacation rental companies to choose from when booking their trip to Destin and 30A, but it's our commitment to exceptional hospitality that keeps our guests coming back year over year. We actually have a name for it: Scenic Stays Hospitality.
So what is Scenic Stays Hospitality?
It's a dedication to Southern hospitality with the implementation of technology designed to enhance the overall experience for guests, owners, and the community. We provide full-service management with a goal of 100% satisfaction. From our mobile-friendly guest website that puts your trip details at your fingertips to partnering with local businesses, we're dedicated to our mission.
Your Scenic Stays Team
Whether you're staying at one of our on-site properties or in a private Gulf-front home, the team here at Scenic Stays is waiting to assist you. We're a locally owned and operated property management company you can count on.
As guests, you can expect a cleaned and inspected property upon arrival, thanks to the high standards we deploy in our housekeeping team. Our guest app also provides you with check-in information, local happenings, and more. Our goal is to make your stay as seamless as possible. Should anything come up, we are just a phone call away. Our goal is to get your vacation back on track as quickly as possible.
Scenic Stays owners can rest assured that their property stays in tip-top shape whether you live locally or across the country. Our transparent approach to keep you informed is our top priority. Each owner has access to their private Owner Portal to keep a pulse on their rental. In addition, each is assigned a dedicated, local property manager to answer any questions.
Learn more about our approach to property management.
What People Are Saying
With well over 175 years combined vacation rental experience in our company leaders, 50+ local hospitality professionals, and a 4.8-star rating (out of 5) during our busiest time of the year, we are humbled and proud to be able to serve up such amazing beach memories.
"The level of detail that accompanies you throughout your stay is amazing. Scenic Stays contacts you days before you arrive and all through your stay with helpful reminders and always making sure you are completely satisfied. All this without being the least bit intrusive. We WILL be back." ~ Scenic Stays Guest
"We've been vacationing in Santa Rosa Beach for 10 years. This was our best experience by far! From the rental process to the location and amenities, we couldn't have asked for anything more. It truly felt like a home away from home with all of the kitchen supplies and beach towels provided. We would love to stay with you again! Thank you for making our 2020 vacation so memorable!" ~ Scenic Stays Guest
We'd love to assist you in your next vacation to Destin and 30A. Experience the Scenic Stays difference!