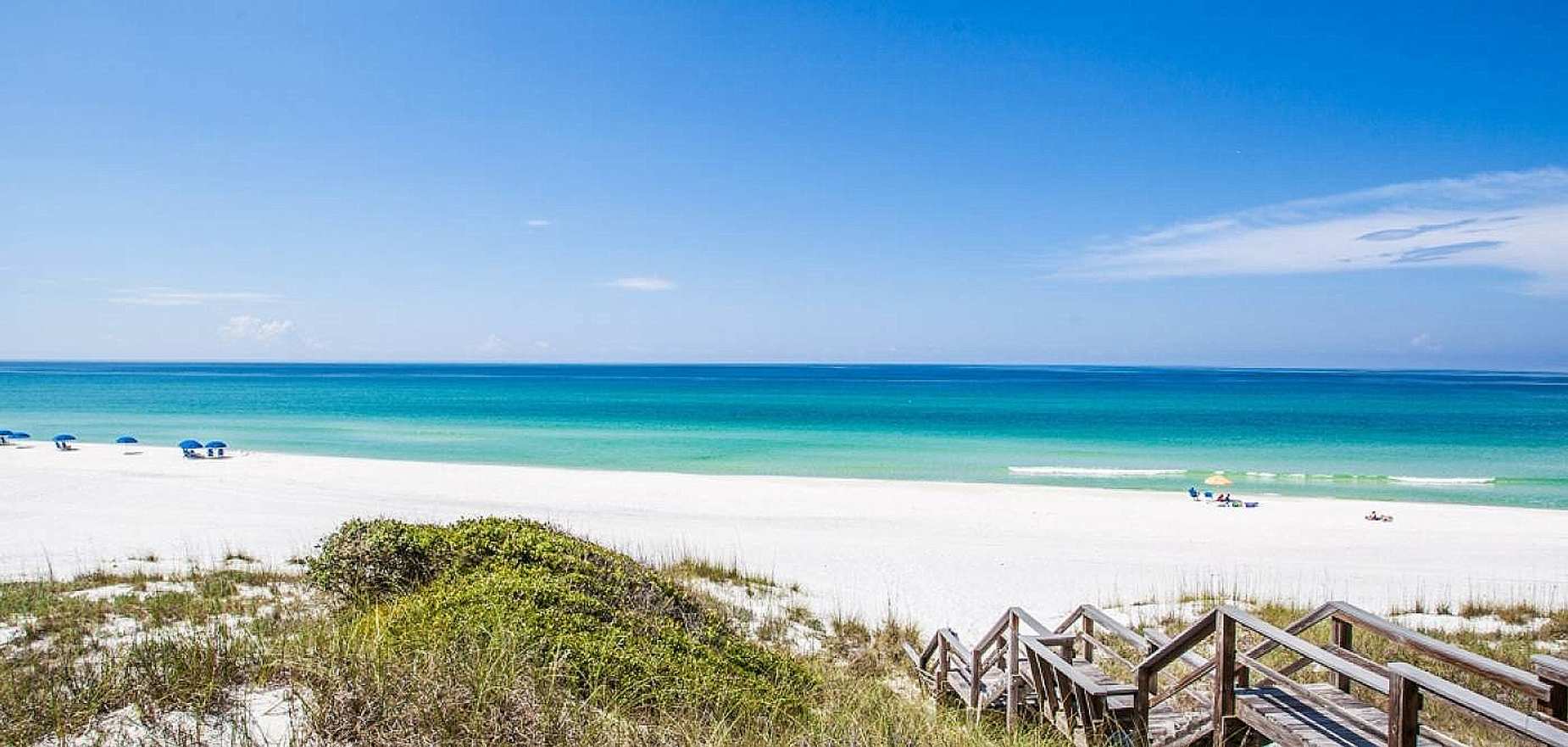 Meet the Scenic Stays Team
At Scenic Stays, our rich history in hospitality lends itself to focus on our priorities as your local property management company – service, compassion, and commitment. Our dedicated leadership team is comprised of talented professionals who exemplify these core values and are driven to infuse their passion, experience, and local expertise to create the ultimate guest experience while maximizing our owner's properties.
With over 200 years of combined property management experience, our team has many talents, skills, and experiences, enabling them to adapt to the changing hospitality landscape readily. We strive to support our local communities and provide an unparalleled partnership with owners, customers, and vendors, fostering a culture of excellence and ensuring our owners and guests enjoy every interaction with us. Partner with us and experience the Scenic Stays difference.
Meet the Team
Chris Wheeler
Chief Operating Officer/Founder | Partner
Chris Wheeler began his career in the hospitality industry as a Regional Sales Manager with Marriott International in 2012. He then assumed roles as Guest Relations Manager and Reservations and Revenue Manager for Southern Vacation Rentals, overseeing all front desk operations and guest interactions for the region.
With a strong track record for exceeding guest expectations and roots firmly planted in the hospitality industry, Chris became Director of Revenue Management and Chief Operating Officer at Sterling Resorts before founding Scenic Stays. Chris's commitment to building and maintaining positive relationships with homeowners and striving to achieve new efficiencies has proven critical to ensuring an elevated property management standard.
As the founder of Scenic Stays, Chris Wheeler is committed to both the daily operations of the company as well as its future growth. He is committed to building positive relationships in the community to pilot Scenic Stays to the next level.
Ron Whitfield
President | Partner
Starting as a Manager Trainee for Abbott Resorts in 1995, Ron Whitfield worked in all operations departments, eventually serving as Assistant Rental Manager, General Manager, and Senior Regional Operations Manager. Ron has held a Florida Real Estate Sales/Broker's License in Florida and Alabama since 2005 and served as a Broker Associate for ResortQuest Real Estate. He would then assume the role of Executive General Manager for ResortQuest by Wyndham Vacation Rentals before signing on as President and Partner of the Scenic Stays team. Additionally, he is the Qualifying Broker for Scenic Stays Real Estate.
Ron holds a Community Association Management License and has been managing vacation rentals and a wide range of condominium and homeowners associations since 1995. He also served as the former President for the North Gulf Coast Chapter of the Community Association Institute and served on the Executive Committee for One Okaloosa EDC. Ron continues to further the vacation rental industry by cultivating community relationships that promote growth and enhance guest and owner experiences throughout Northwest Florida.
Ron Whitfield applies his extensive history with Northwest Florida and the vacation rental industry to the growth of Scenic Stays.  From holding a CAM license since 1995 to serving on multiple local tourism boards, Ron's involvement in the community and its visitors is well known.
Anne Bollinger
Chief Financial Officer | Partner
As the former owner of Anne E. Magdic PA CPA firm, Anne Bollinger focused on Common Interest Realty Associations, providing auditing and tax services for an estimated 75 associations. A licensed Community Association Manager, Anne served as Director of Association Management for ResortQuest for nearly a decade and for over 60 associations in the Florida panhandle, Orlando, Gulf Shores, Alabama, and Orange Beach, Alabama.
Anne is the former President of the Gulf Coast Chapter of Community Associations Institute. She has worked with Condominium and Homeowners Associations since 1998, providing education, networking, resources, and advocacy for community association professionals. She also offers an in-depth understanding of all aspects of unsurpassed property management.
An advocate for community association professionals, Anne Bollinger ensures Scenic Stays' sister company, BBA Association Management, is aligned and positioned for CAM management opportunities across Northwest Florida. Having worked in Condominium and Homeowner Associations since 1998, Anne understands the intricacies of this complex industry.
Chrissy Harmon
Partnership Relations Manager
As Partnership Relations Manager for Scenic Stays, Chrissy is equipped with more than 20 years of service, hospitality, and sales experience. She began her Scenic Stays career as a Guest Services Agent and then went on to become an Owner Relations Manager.
Chrissy has a strong record of success with owners, guests, and vendors, and believes strongly in delivering on more than just a service, but an experience.  Chrissy's passion for hospitality aligns with the same passion Scenic Stays carries for their guests, owners, and community. 
Shane Browning
Director of Operations
Shane Browning has operated in the vacation rental industry for over two decades, bringing knowledge, passion, and exemplary work ethic to some of the most recognized property management companies across Northwest Florida. From (formerly) Abbott Resorts to ResortQuest by Wyndham Vacation Rentals, Shane's operational expertise has elevated him throughout his career. Before joining the Scenic Stays team, Shane worked as the Senior General Manager for Vacasa, overseeing approximately 900 vacation rental properties.
Shane's ability to work across multiple departments, strike lasting relationships with guests and owners alike, and perform as a critical decision maker amongst executives brought him to Scenic Stays in 2022 as Director of Operations.
Vickie Giles
General Manager
Vickie Giles brings over 25 years of sales, marketing, and vacation rental management and carries a torch for outstanding customer service. In addition to being the General Manager at SunDestin Beach Resort, one of Scenic Stays onsite condominium resorts, she also serves as the Community Association Manager (CAM) for the resort.
Vickie's career includes working for ResortQuest by Wyndham Vacation Rentals, starting as an Operations Coordinator in 2015 and moving up the ranks to include Operations Manager, Assistant General Manager, and General Manager/CAM.  During her time there, she received the award for Greatest Impact Associate in 2018.  She has also been a Destin Chamber of Commerce Board Member, Military Association Committee Member, and Destin Chamber Ambassador. Her passion for hospitality and people, among other things, is what makes Vickie an asset to the Scenic Stays team.
Mackenzie Mainland
Director of Systems and Administration
Starting her career as a hospitality intern with ResortQuest by Wyndham Vacation Rentals, Mackenzie Mainland has worked through just about every facet of hospitality. Throughout her time at ResortQuest, Mackenzie grew within the company, starting as a Front Desk Associate, then moving into the role of Operations Coordinator, and finally Owner Relations Manager.
Mackenzie joined Scenic Stays in 2021 as the Director of Systems and Administration, working with a team to provide system support to all Scenic Stays departments on a daily basis, as well as developing and implementing company policy, procedures, and training. She enjoys working for a company that focuses so much on guest satisfaction through traditional southern hospitality.  In her spare time, Mackenzie is actively involved in Rotary International at a local and district level. She is also a member of the Rotary Club of Destin and serves as the youth services chair.
Brandon Talcott
Guest Relations Manager
Graduating from Florida State University, Brandon Talcott's background in hospitality began in Food & Beverage where he worked as a Service Manager with Fleming's Prime Steakhouse. He took those skills inherited from that fast-paced industry and joined Scenic Stays in June 2020 with a mission to grow and establish the guest relations team and provide a high level of service for guests.
Brandon believes in a foundation built on details, quick responses, and creating the most memorable experience possible for guests. Since joining the team, he has helped build the offsite guest relations team and the reservations team, overseeing both sides. He enjoys seeing the team grow and helping guide them along their career journey.
---
Additional Partners
Lino Maldonado
Lino Maldonado is known for his ability to achieve great results. He has held numerous leadership board roles and sits on several state-level executive boards, including the Florida Restaurant and Lodging Association and Visit Florida. A recipient of the Van Ness Butler Jr. Hospitality Award, Lino's visionary leadership continues to shape Florida's Emerald Coast into a premier tourist destination.
---
Park Brady
Park Brady served on the original board of ResortQuest, the largest vacation rental company in the U.S. during his time, later serving as the Chief Operating Officer and Chief Executive Officer. He has been involved in over 350 Homeowners Associations during his career and affords deep insight and unparalleled expertise in the hospitality industry.
---
Bill Abbott
A Northwest Florida resident for over 40 years, Bill Abbott founded Abbott Realty Services, Inc. and Abbot Resorts in 1976, growing it to become the biggest property management company in the Southeast. Bill holds a Florida Real Estate Brokers license and has over 40 years of real estate experience in the Florida panhandle. His involvement in the world of real estate lends invaluable market experience and intimate knowledge of local communities, keeping him at the top of the industry in the Florida panhandle.
---
Scenic Stays – Your Local Property Management Company
At Scenic Stays, we recognize that your vacation rental's success depends on the property management company representing your property. Partnering with the right team ensures optimal real estate investment return. We look forward to sharing this journey with you and providing unmatched service and expertise.