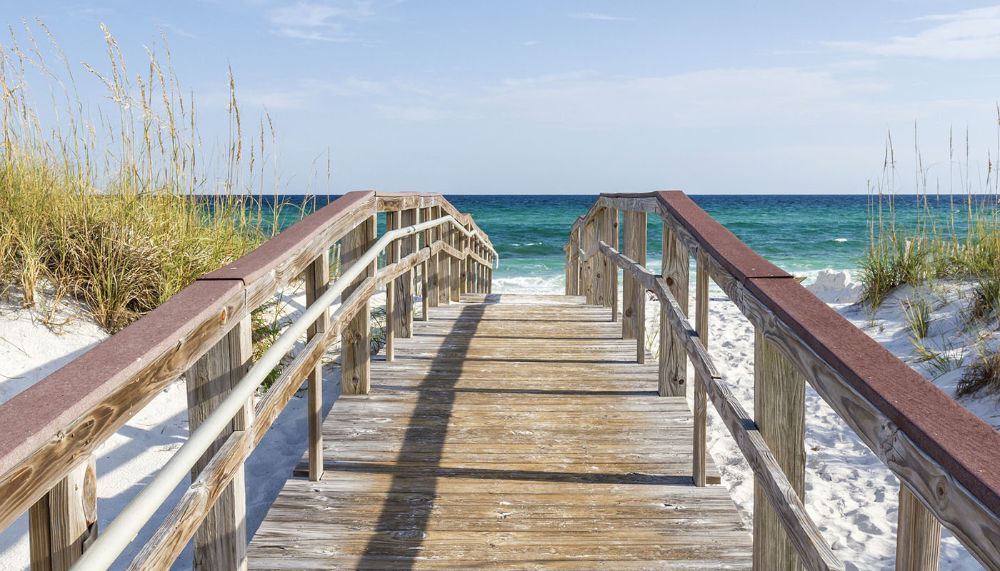 Summer Internship Program
Join the Scenic Stays team for an internship of a lifetime.
We want your internship experience with Scenic Stays to be beneficial and educational!
There's a lot to consider when selecting a hospitality internship. Hands-on experience, location, and pay, just to name a few, are all things that likely get plotted on your pro/con list when sizing up intern opportunities. We have good news: Scenic Stays checks all the boxes.
Offering a paid internship along the beautiful beaches of Northwest Florida, our goal is to share an overall understanding of the Vacation Rental Business and the Hospitality Industry through hands-on experience with opportunities to shadow. Our summer internship is more than a summer job. Yes, it's a hospitality job along some of the most beautiful beaches in the United States, but it's also an opportunity to obtain life skills as it pertains to your future in hospitality and tourism.
*Must currently be attending college. Hospitality and Tourism-related majors preferred.
When you become a Scenic Stays Summer Intern, you can expect the following:
College credit
$15.00 per hour
Housing accommodation provided with rent withdrawn from your bi-weekly check
One on one training so you can be successful in your role
Experience working with luxurious houses and condos in a dream destination
Learn how to successfully resolve guest issues, conduct housekeeping inspections, and provide excellent customer service to our guests
Shadowing opportunities in many departments
Structured hospitality discussions for a deep dive into the business
A dedicated mentor assigned to you and there for you every step of the way
Access to highly experienced managers and company owners with over 100 years of combined experience who now own a growing hospitality brand
Overall grow and develop as a hospitality professional
Shadowing Opportunities
Business Development
Operations
Owner Relations
Guest Services
Systems and Data
Association Management
Weekly Discussions
Each week we will dive into a specific department in the vacation rental space to better understand how each department contributes to the success of our organization. Professionals from each department will be in attendance to help answer questions and give insight.
Previous Interns Perspective: Advice, reflections, and insight on the internship.
Guest Services/Reservations: How to provide top notch service and how to handle guests with unmet expectations.
Owner Relations: How to build a relationship of trust with owners of our properties we manage and help them get the most from their ownership experience.
Housekeeping/Maintenance: Understanding these foundational components of our industry and the significant impact they have on guest experience.
Revenue Management: How to maximize revenue based on demand across a wide variety of properties and locations.
Human Trafficking: What to know and look for in the Hospitality Industry.
Transferrable Skills: How these skills can translate to multiple positions in Hospitality and other customer service fields, and how to best include them on your resume.
Hotels and Vacation Rentals: What are the similarities and what are the differences?
Association Management: How do properties with multiple owners stay well maintained and how does that effort impact vacation rentals?
Real Estate: Since each unit is individually owned, they can be bought or sold at any time. How real estate sales is the #1 way vacation rental companies gain new inventory.
Hurricane Preparedness: Sit in with Association Managers and Rental Managers as they prepare and plan for hurricane season.
Hear From Our Previous Interns
"This opportunity was one of the best experiences I've had in all four years of college. At first, I wasn't sure if I wanted to work within hotel operations, but this internship confirmed the passion I have for this industry. The setup teaches you the ins and outs of hotel operations by allowing you to rotate between departments throughout the week. I have learned so much information within 3 months that I'll be able to utilize for a lifetime. Outside of work, the environment of Destin is truly aesthetically pleasing, which made this experience even better. I am so grateful for this internship, and I highly recommend it to anyone who seeks to gain both knowledge and experience within the hospitality industry." – Tanisha S. | 2022 Intern
"The internship I did with Scenic Stays was the best I could have imagined! I gained a ton of knowledge about the industry and made so many lifelong connections. I loved being able to learn from all the different departments. I would recommend this internship to anyone looking to grow their knowledge in the vacation rental industry." – Nicole Y. | 2022 Intern
"Scenic Stays provides students with an opportunity that will go far beyond this internship. During my time as an intern, I was able to sharpen foundational skills that I will use the rest of my life. Whether it be speaking effectively, problem-solving, or networking, you can assure that during your internship you will be provided the opportunity for continued growth and development that will only help you as you progress through your professional career. My favorite part of this whole experience was meeting new people and building relationships with my peers that I can only hope will last a lifetime. The hardest part of this whole process was saying goodbye." – Kyle T. | 2022 Intern
"This internship was the best one that I have done. SunDestin has an amazing atmosphere and great people. Everyone here wants you to succeed. My favorite thing about it is that we were able to rotate around the different positions as well as shadow people in positions that we didn't work in. Not many internships allow you to do that." – Lexi Z. | 2021 Intern
"One of the best Internship programs I have done. It is an amazing well-rounded introduction into condo rental management! One-on-one mentors, learning opportunities and great people to work with." – Kristin B. | 2021 Intern
To apply, please send your resume to Mackenzie Mainland, mmainland@myscenicstays.com.