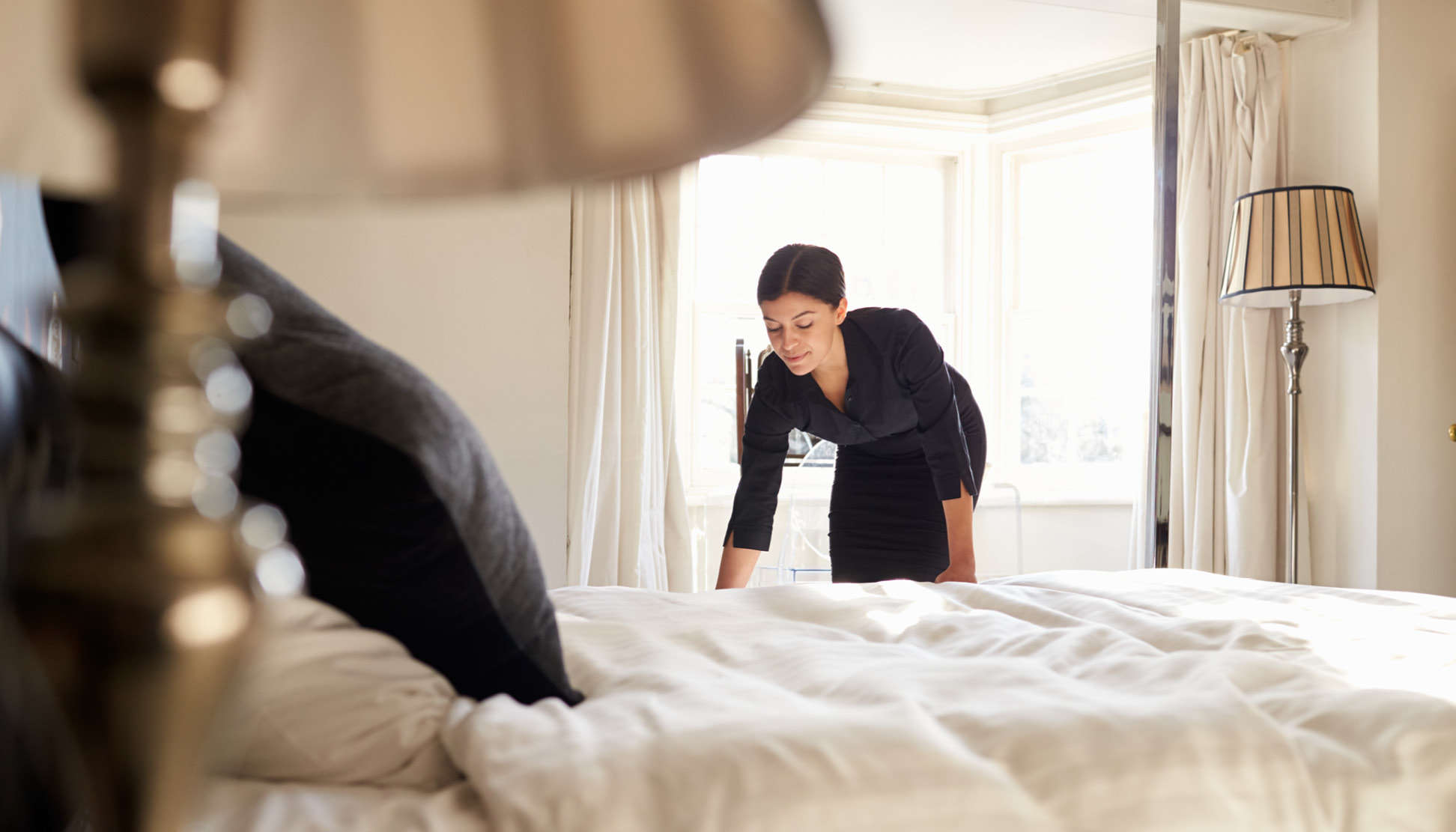 How to Evaluate Your Property Management Company
Whether you're new to owning a vacation rental or an experienced multi-property owner, navigating the terrain of choosing the right property management company can be challenging. Furthermore, determining if they are following through on their promise to care for your property while simultaneously providing a great guest experience is kind of like solving a Rubix cube. A lot of times, things just don't match up.
It's easy to relish in the high times. For beach homes and condos, that's summertime. But after peak season is over, it's worth doing your due diligence to ensure your property management agreement is living up to their marketing pitch.
So how do you know if you're trusting your home-away-from-home with one of the best property management companies out there? We've compiled a list of things to examine with your property management company to determine if they're deserving of your business–or if it's time to make a switch.
Guest Reviews
Studies show that 84% of people trust online reviews as much as friends. That's a huge number and one worth your attention. Reviews are distributed across numerous search engines and websites, but it's always a good idea to start with Google and Facebook. Every business has a few bad reviews, but what's the general consensus? Acknowledge what they are doing right, but don't turn a blind eye if you start to see a trend in negative reviews. It may not be your property specifically that they're unhappy with. Still, if they're dissatisfied to the point of never booking with the company again, you just lost yourself a returning guest that may have been in your unit next year.
If your property management company allows guests to rate your exact property, look for trends that may have shown neglect on their part. Say a guest is unhappy about a leaky refrigerator in your kitchen, but then you never see a complaint in any subsequent reviews. That's great news! That probably means they fixed it. However, if review after review mentions your leaking refrigerator, it could be a sign of your property management company neglecting your investment.
Customer Service 101
You should be on a first-name basis with your property manager. You are, after all, partnering with them to manage your investment. When you have a question or need to talk about property management logistics, the interaction should feel warm and welcoming. Think of it like this: if they aren't treating you like a valued guest, then how are they treating your guests?
Go back to your last handful of meetings with your property manager. Was the issue at hand resolved? Were action items handled promptly? Did you walk away feeling confident in their ability, or did you have a sense of frustration knowing you'll have to follow up with them? The best property management companies view their owners as partners, and if you don't feel like a partner, you may feel like a burden.
Your Property Deserves TLC
When visiting your property, go through it with a fine-toothed comb. Confirm appliances and electronics are in good working order and see if there's excessive dust or dirt build-up in places that seem like no-brainers to clean. If you're experiencing a poorly maintained unit, then so are your guests, and as we said, an unhappy guest will likely not be returning next year.
Many property management companies promise the highest degree of housekeeping and maintenance, but we challenge you to pull back the curtain (figuratively and literally) and make the decision yourself. In most property management contracts, wear and tear are up to the owner to replace. Still, you want your property manager notifying you when something should be replaced in a preventive manner, not once the item goes kaput. In the long run, preventive maintenance saves you money and keeps the guest's stay on a happy path.
Understand What You Get
We are here to bust a myth: lower property management fees do not always equal bigger deposits in your bank account. We know it's tempting to consider the lower property management fee, but before doing so, understand what that covers. Often, barebone property management fees mean barebone service. If they aren't caring for the guests, investing in marketing to book the right guests, communicating to you at the frequency you'd like, they're likely burning the candle at both ends. Dig a little deeper, and you may find their reservations 'team' is a single part-time employee, or their '24/7' maintenance is a rotating person on call that may not have a maintenance background, or their 'guest experience professional' isn't, well, professional.
The reality is that if you choose the right property management company, they know how to maximize their services for you by driving a higher guest occupancy rate as well as the average daily rate, easily making up and then some for a slightly higher property management fee. In the end, you get peace of mind and more revenue in your pocket.
So what should you look for in a higher property management fee? For starters, understand their team structure discussed above and feel confident that they have the support needed to manage their inventory size, including your property. See how they are investing in your area, complex, or destination as a whole. Staying involved is how vacation rental companies build local partnerships, which boosts brand recognition and guest retention. Your property management company should be the experts in not only their industry but in vacationing, as well!
With strong partnerships in place, an internal team that cares for your property, and actionable targets to drive bookings, revenue, and more, that's a sign of a property management fee put to good use. And when a higher property management fee is put to good use, you'll find yourself netting more than the budget property management company.
Scenic Stays Property Management
Over the years, Scenic Stays has grown organically, with word-of-mouth accolades of our reputation finding their way along the beaches of Northwest Florida to happy owners. We like to think our ability to apply Scenic Stays Hospitality to both owners and guests through our staff of over 50 (and growing) is why they continue to stay with us year over year.
Are we the best property management company out there? Well, we don't feel that's our question to answer. It's up to our owners and guests to decide, but our 4.5 out of 5-star rating acts as our North Star, something we continue to navigate towards as we grow our footprint along Destin and 30A. One happy owner at a time.
Learn more about Scenic Stays' property management services today!