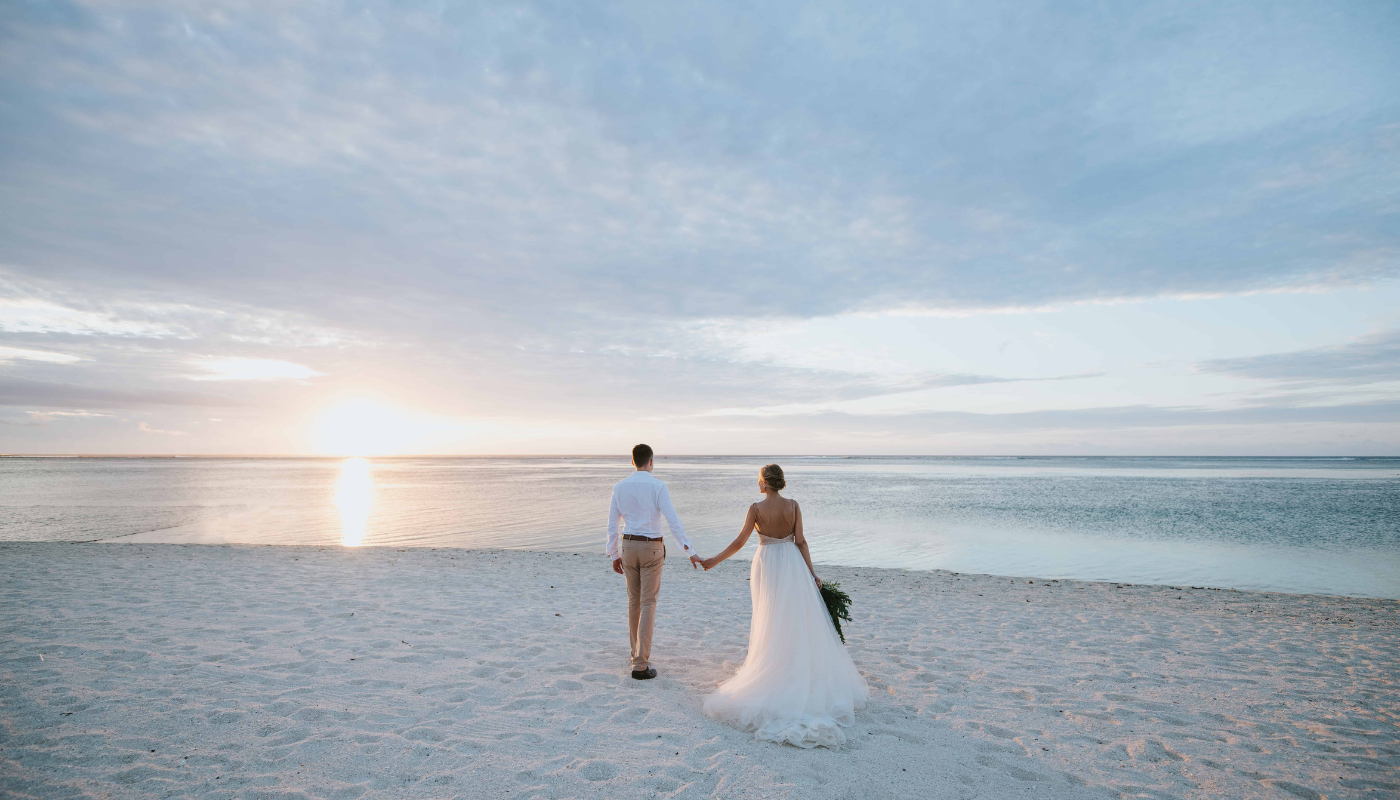 Destin Weddings & Events
Renowned for stunning white beaches, emerald green waters, and mild temperatures, Destin provides the perfect backdrop for the beach wedding of your dreams. It's also an excellent place to plan your next big event! Whether celebrating a milestone birthday, welcoming an addition to the family, or reuniting with relatives, you'll find the perfect stretch of beach for your special occasion.
If you don't live in the area, coordinating logistics can present some challenges. Helping everyone find accommodations and making sure the whole crowd arrives when and where they're supposed is no easy feat. With so much to consider, it can get overwhelming quickly.
Although you could handle everything yourself, you do have options. Sometimes it's better to just hand it off to someone else so you can enjoy your special day and those leading up to it. After all, who knows the area better than those that live here and the Destin is brimming with event coordinators and wedding planners to manage the details.
Either way, we're here to help your occasion be one you'll cherish forever. With a few tips, you'll be well on your way to planning the Destin event or wedding of your dreams!
Destin Wedding Venues
Deciding where to tie the knot is an important decision and asking yourself a few questions will help streamline the process. Do you want an indoor or an outdoor wedding? How many guests will be in attendance, and what's your budget? You'll find secluded spots away and large-scale venues eager to host your event. From swanky upscale affairs to casual beachfront weddings, there's no limit to the choices available for your Destin wedding.
The beach is the most popular choice for a Destin wedding and for a good reason. Saying 'I do' with the Gulf waves crashing in the background is a beautiful way to celebrate your union. Any one of Destin's parks would make a lovely spot to gather family and friends, but you'll need to secure an event permit through the Destin Parks and Recreation Department beforehand. The Shores at Crystal Beach Park and June White Decker Beach Park are good options for small weddings, accommodating under 25 guests each. Henderson Beach State Park and James Lee Park are also available, both featuring gorgeous views and stunning sunsets.
Why not have a ceremony in a private beach home? It's the perfect place for a small, intimate gathering and sure to make all your guests feel right at home. Scenic Stays offers beautiful retreats in Destin, as well as the nearby communities of Crystal Beach and Miramar Beach. With cozy interiors and stunning interiors, many are also located right on the beach and feature pools and other amenities to enjoy during your stay.
Beach Weddings at SunDestin Beach Resort
Merge your wedding, guest accommodations, and honeymoon at SunDestin Beach Resort, the perfect host location and venue for your big day! Located on the Gulf of Mexico, you and your guests can stay on-site and take advantage of all the amenities, including outdoor pools, a hot tub, a restaurant, and more. Each condo features comfortable accommodations and private balconies to enjoy the views even when not on the beach!
Aside from offering premier accommodations, SunDestin's coastal venue accommodates up to 120 guests and an on-site ballroom for a night of dining and dancing. Feel free to use a wedding specialist of your choice if needed, and SunDestin's friendly staff will help with your event setup and cleaning services. Beach receptions are also available under the stars from October to April. Once the party winds down, getting back to your accommodations is easy!
Destin Wedding Packages
Save yourself the stress and time of planning your Destin wedding alone, and let the professionals take care of it. You'll find an array of wedding packages to choose from, all promising a day to remember.
SunQuest Beach Weddings offers expert advice along with planning and coordination packages and everything else needed to prepare for your special day. From catering and flowers to flatware and decor rentals, rest assured every detail of your nuptials will be stress-free. Whether you opt for the Simply Beach, Blissful Beach, or Unforgettable Beach wedding package, you're guaranteed a truly memorable occasion.
Choose from the Dearly Beloved, Love Story, or Fairytale packages at Crystal Beach Weddings. Each offers a little something special, but all include an officiant, an arbor, and a professional photographer to commemorate the event.
Let Sunquest Cruises take the helm while you relax and take in the coastal breezes. They can readily accommodate a private and romantic ceremony and reception. Offering a variety of all-inclusive packages for special events of all types and sizes, enjoy celebrating your favorite people on their 125' yacht, or take it to the shores if you prefer. Established relationships with local vendors mean they can handle all the details, including catering, decor, flowers, and more!
A beach bonfire rehearsal dinner will set the tone for your upcoming nuptials, then take your pick from various wedding packages sure to delight. Opt for the Yacht Wedding Package and say your vows on the sky deck while cruising into the sunset, or select the Destin wedding package if you prefer a beachside service. They'll provide a full-time wedding planner, an officiant, music, and decor, and even help you obtain your beach wedding permit and marriage license. You can still get a cruise in after the ceremony by booking the Yacht Reception Package. With access to a full-service bar, delicious menus featuring fresh seafood and prime steaks, and three decks of indoor and outdoor spaces for you, your significant other, and your guests to enjoy the magnificent scenery. Live entertainment and fireworks are also available to take your wedding up a notch!
The Best Time to Have a Wedding in Destin
With incredible weather year-round, anytime is perfect for a Destin wedding! May and June are popular months for weddings, with average temperatures in the 80s. Warm weather is guaranteed, and the waters of the Gulf are warm and inviting. July and August are Destin's busiest and warmest months, so we recommend securing an indoor or indoor/outdoor venue to keep guests comfortable. The weather is milder in the fall and winter, with cooler days and evenings presenting delightful opportunities for stunning sunset photos!
Destin isn't just a great wedding destination, it's the perfect place for family reunions, corporate retreats, business meetings, and church groups, too. Everyone can enjoy the beach, sunshine, and ample area attractions. No matter when you plan your special event, it's best to start planning early to ensure your special occasion is everything you dreamed it would be!
Ready to book your Destin wedding or event? Request more information today.